Kardos Jewelery Kardos 2

Description:
Emerald and 18 kt Gold Necklace; 102 grams with a 11.96 emerald cut emerald, one round brilliant .78 Diamond and .50 carat of melees. Under a 60 power microscope, this emerald has no inclusions.
These "One of a Kind" gold filigree necklaces with diamonds and emeralds are hand crafted, one piece at a time by an European master jeweler by the name of Laszlo Kardos. Each of these pieces carries a letter of authenticity with specs describing each piece and then signed by Laszlo Kardos Jr., the son of the master jeweler. Laszlo Kardos Jr. had "hands of experience" with these pieces in the polishing of the gold and setting of the magnificent stones. Mr. Kardos senior created these pieces without the technology of the "lost way method". Each piece is formed and attached together by hand one piece at a time using only the highest quality gem stones, sometimes taking a year to complete.
Price $250,000/OBO
New Price: $200,000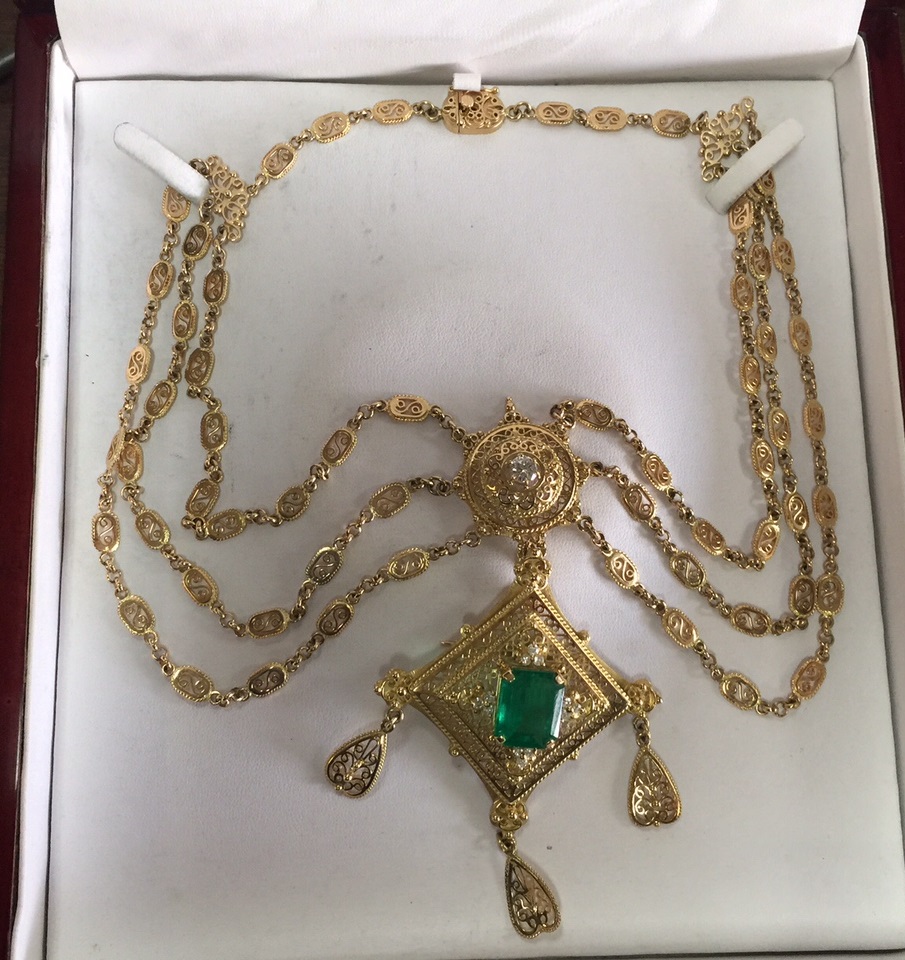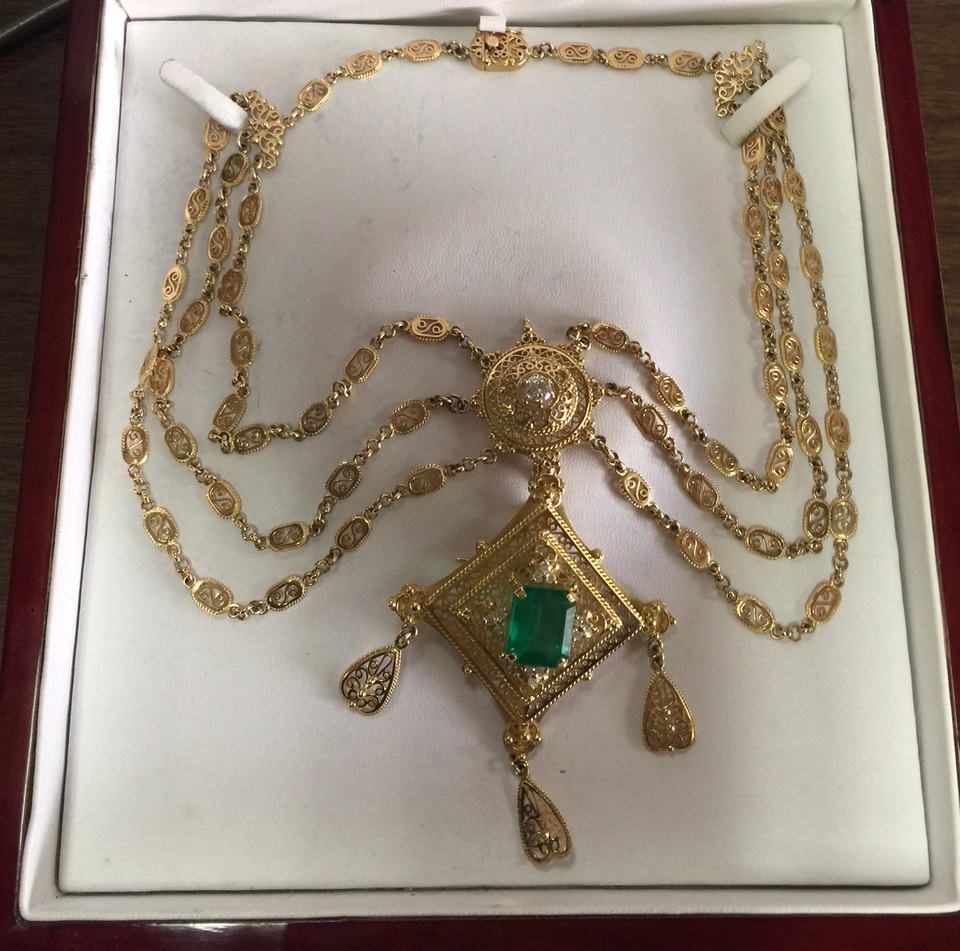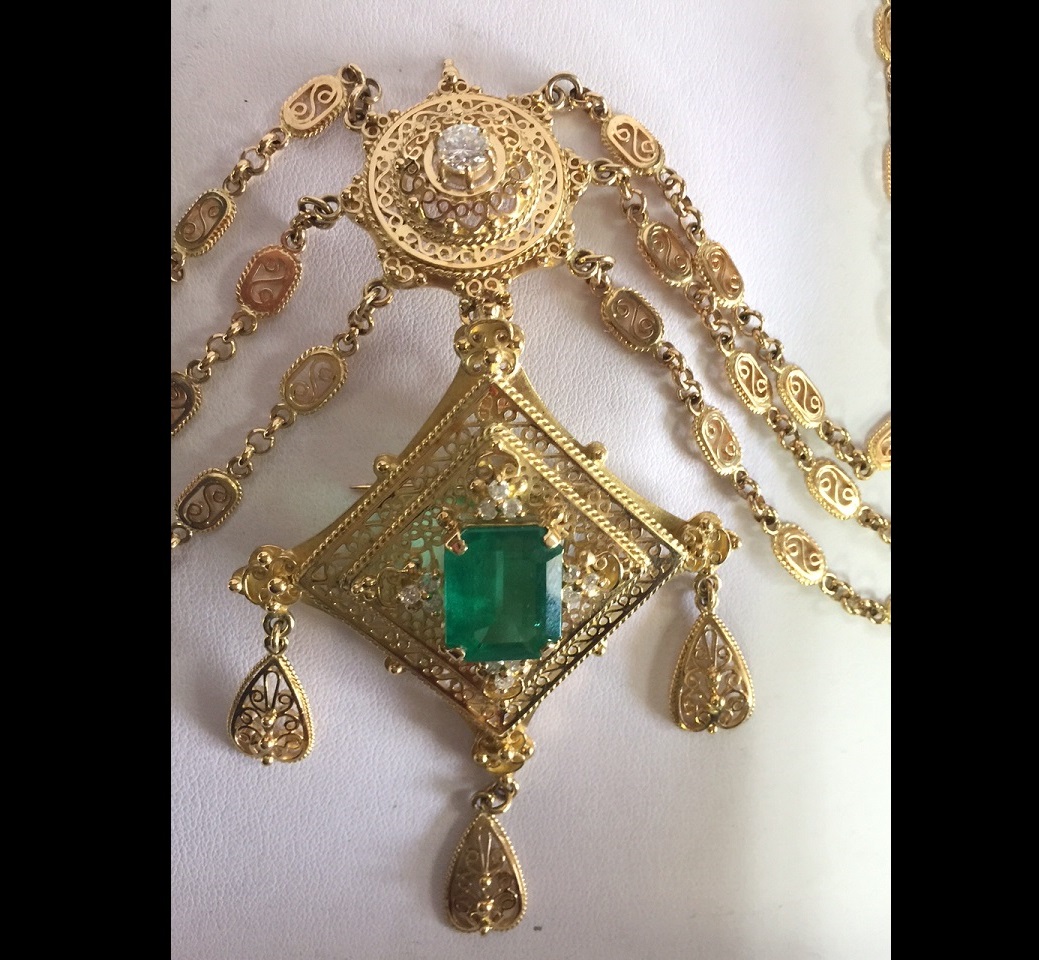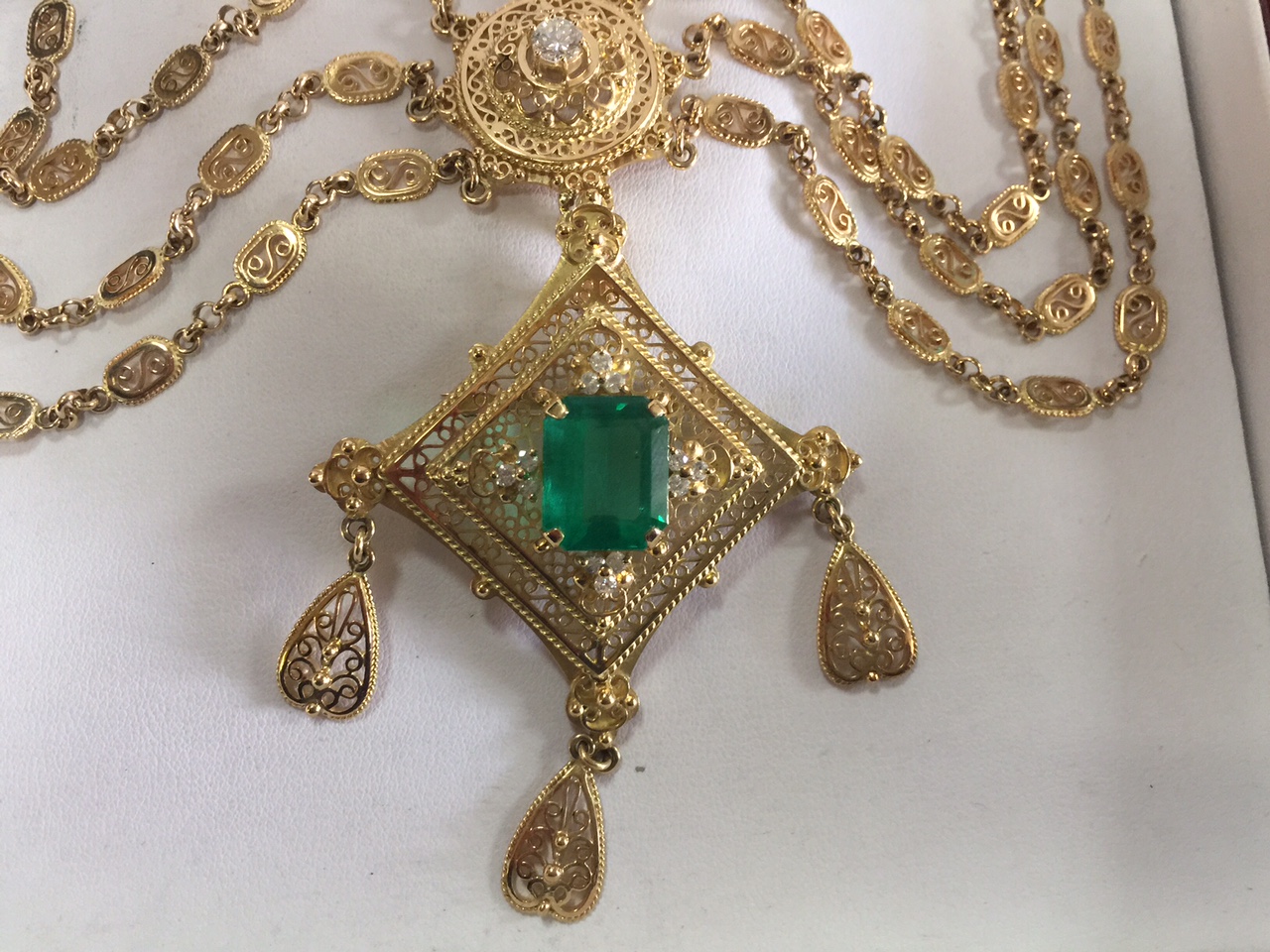 Kardos Jewelery Kardos 5
Garnet Necklace, 86.3 grams of 18kt Gold with 26 Heart shaped amethyst stones weighing an estimated 24cts.
DONATED TO CHARITY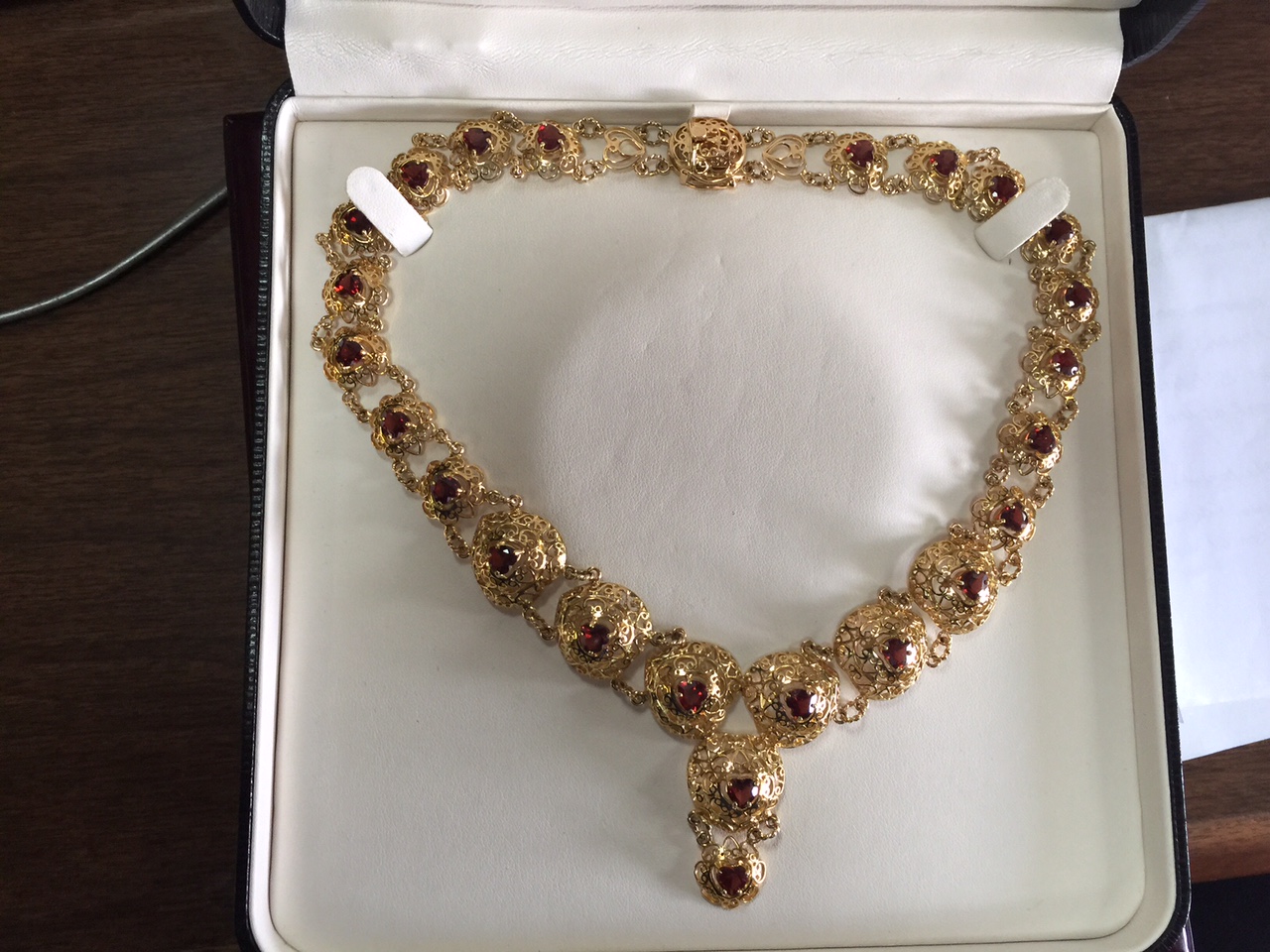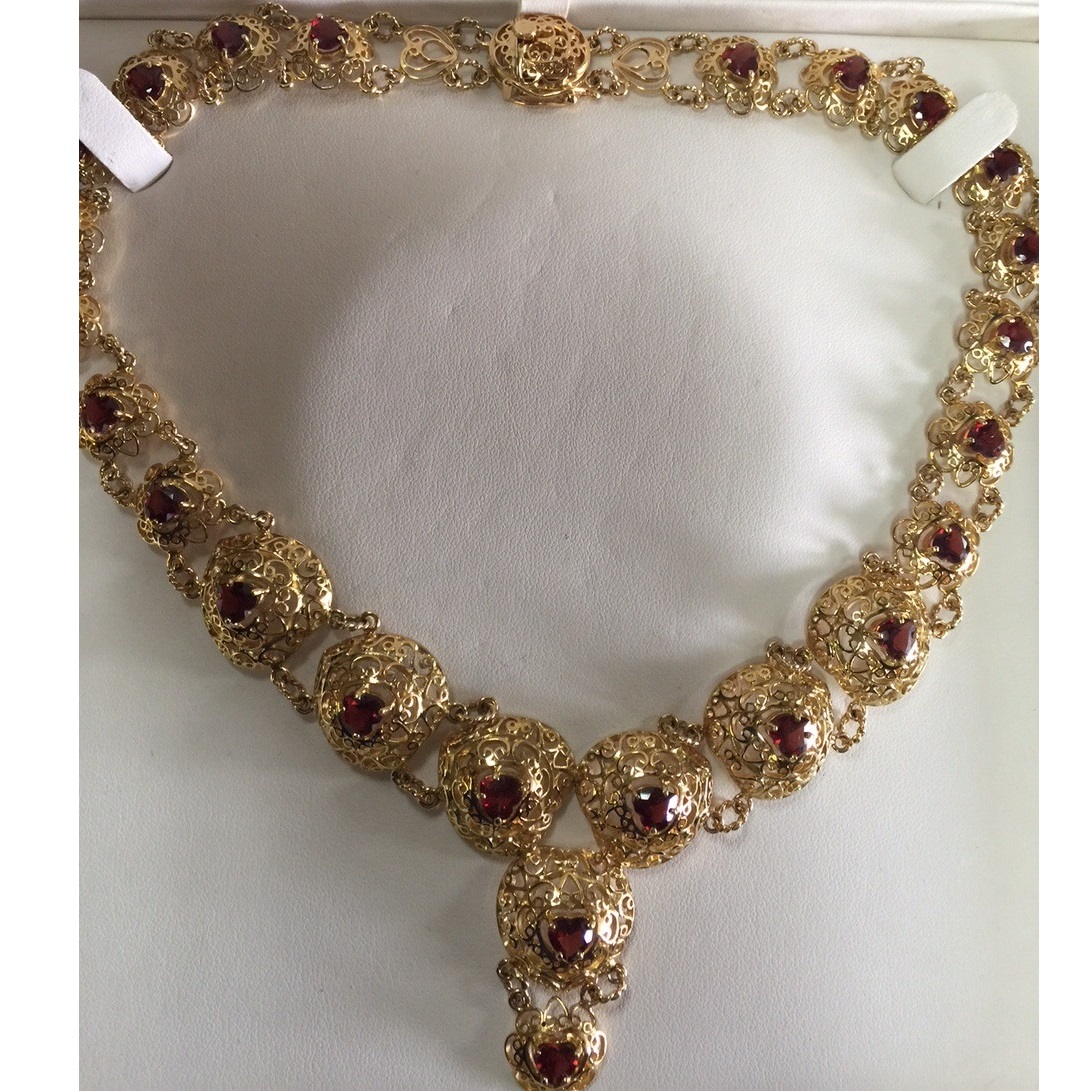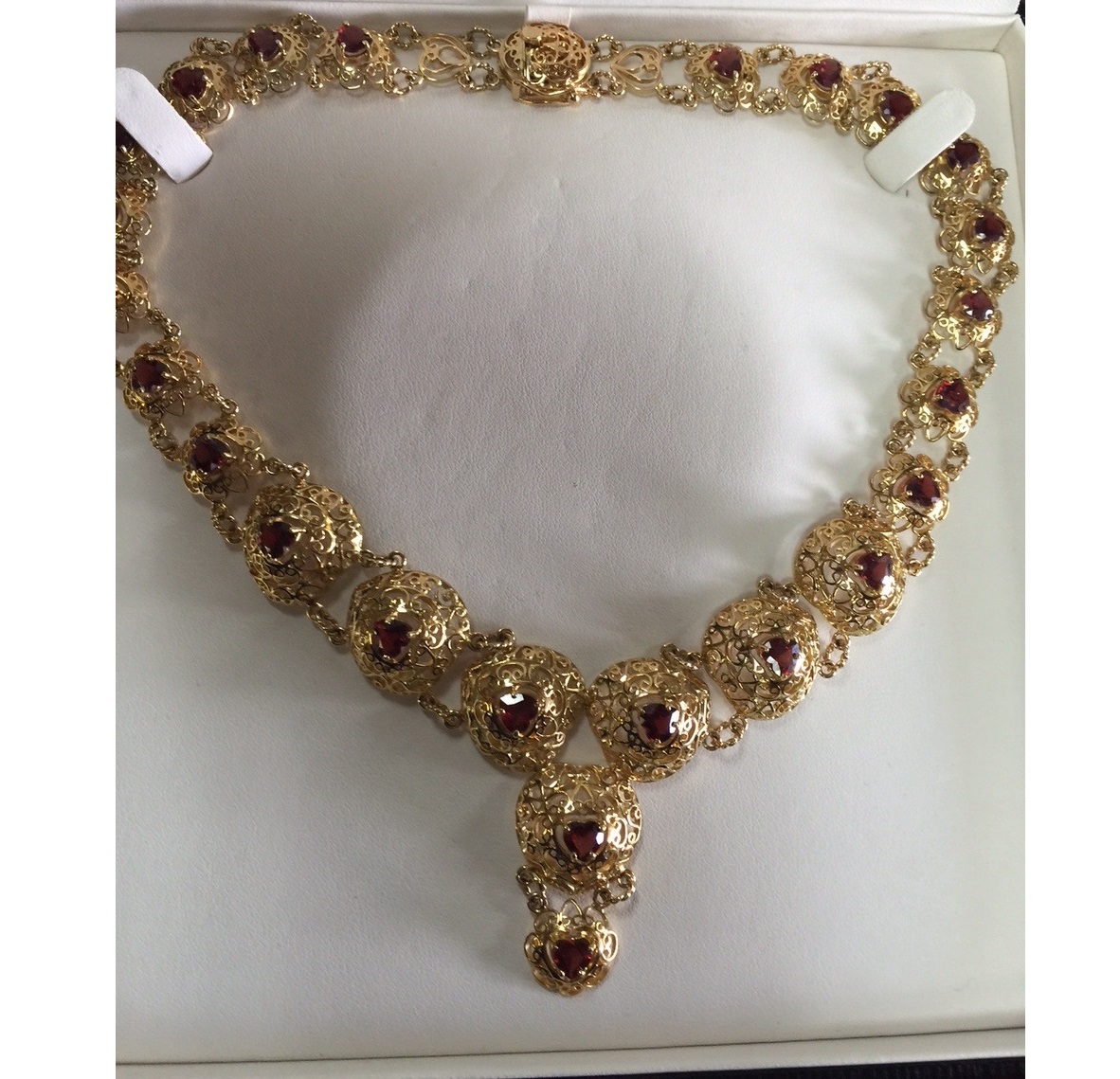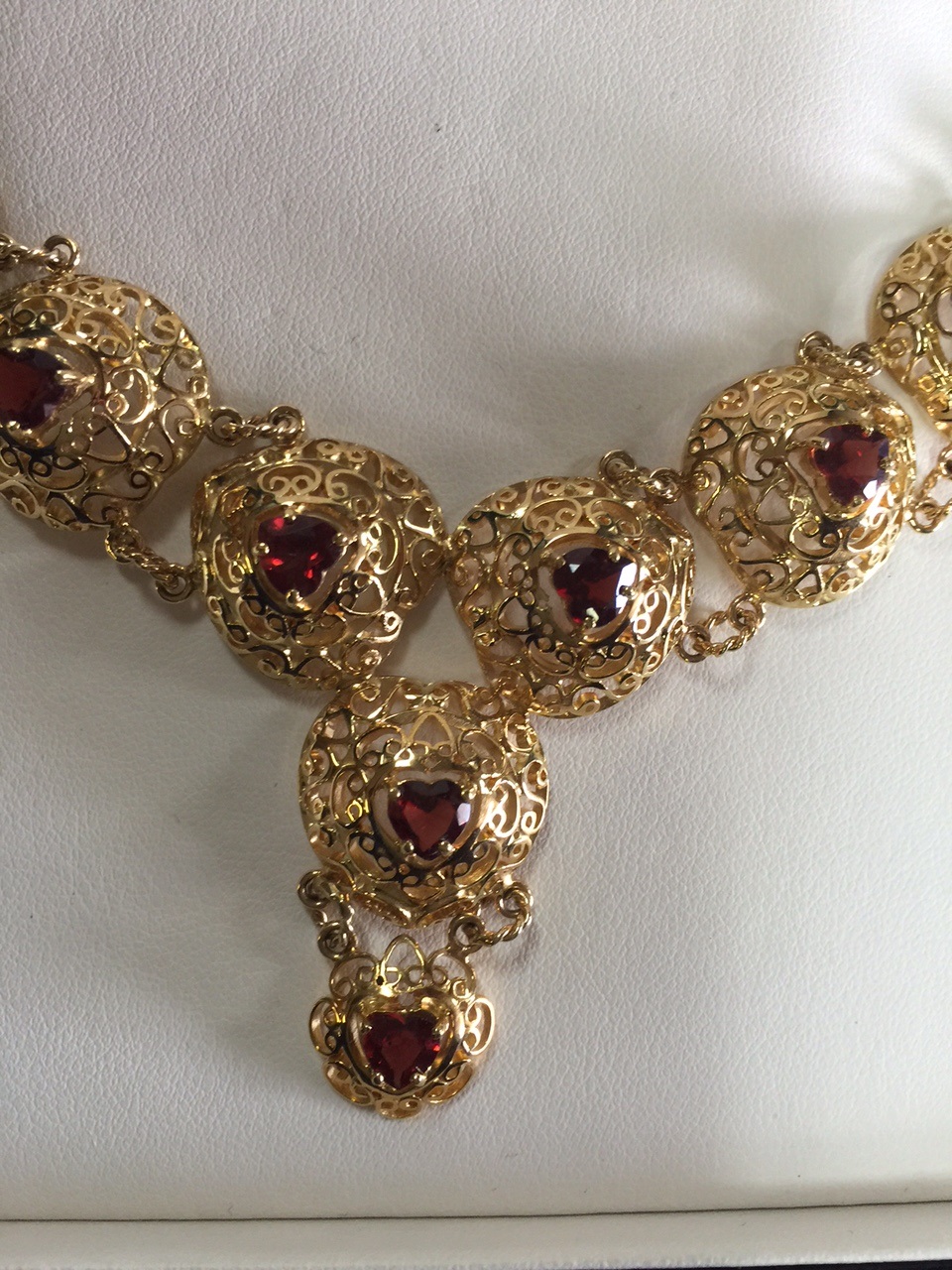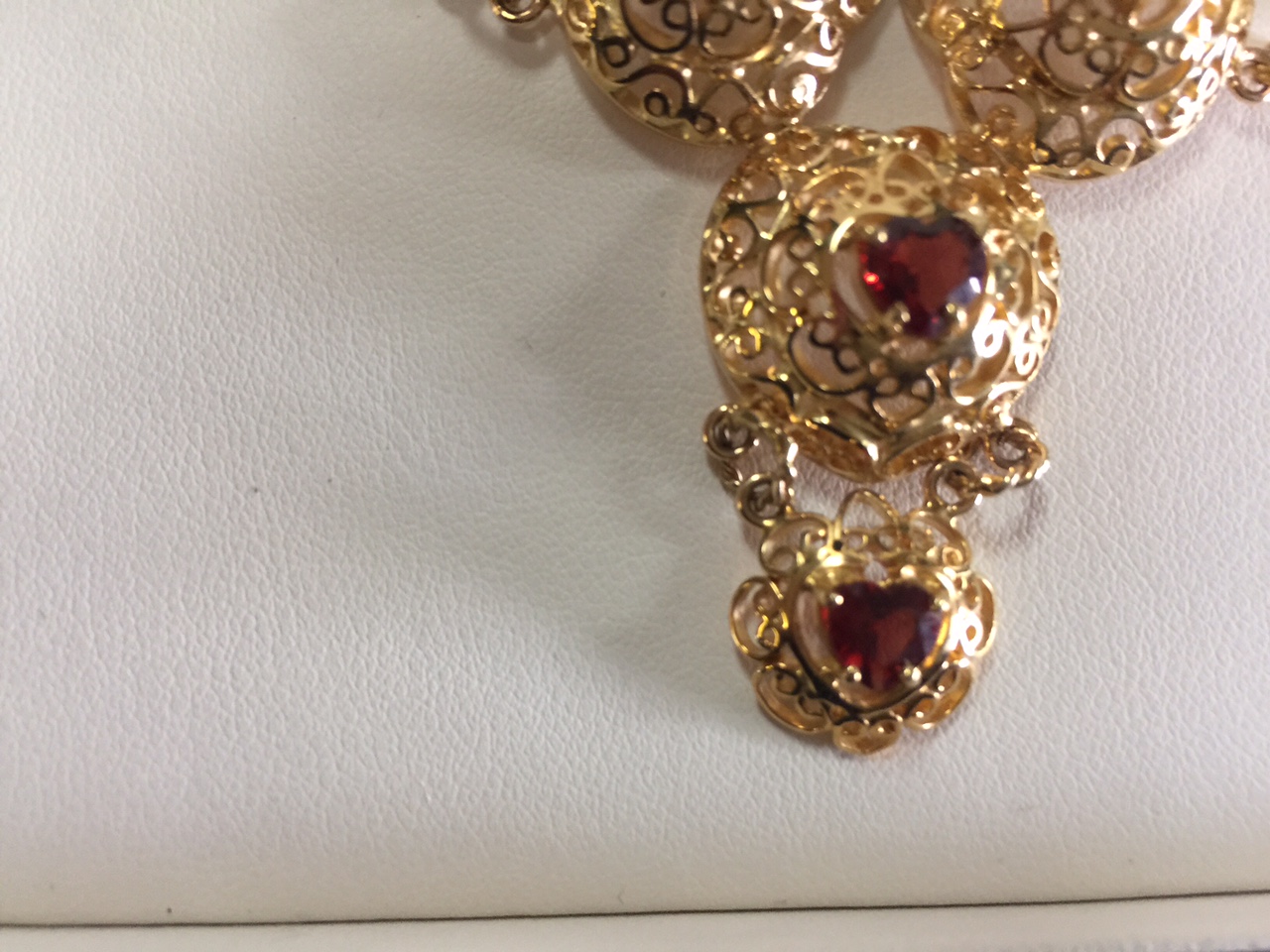 Galego Work
CONTACT:
OLIN WOOTEN
340 MCEACHIN LANDING ROAD
HAZLEHURST, GA 31539
OFFICE 912-375-3366
FAX 912-375-6080
E-MAIL ow@owacc.com